Dhaka, Bangladesh: Demonstration to protest the killing of Comrade Gonzalo and Commemoration meeting
Video, Pictures, Statement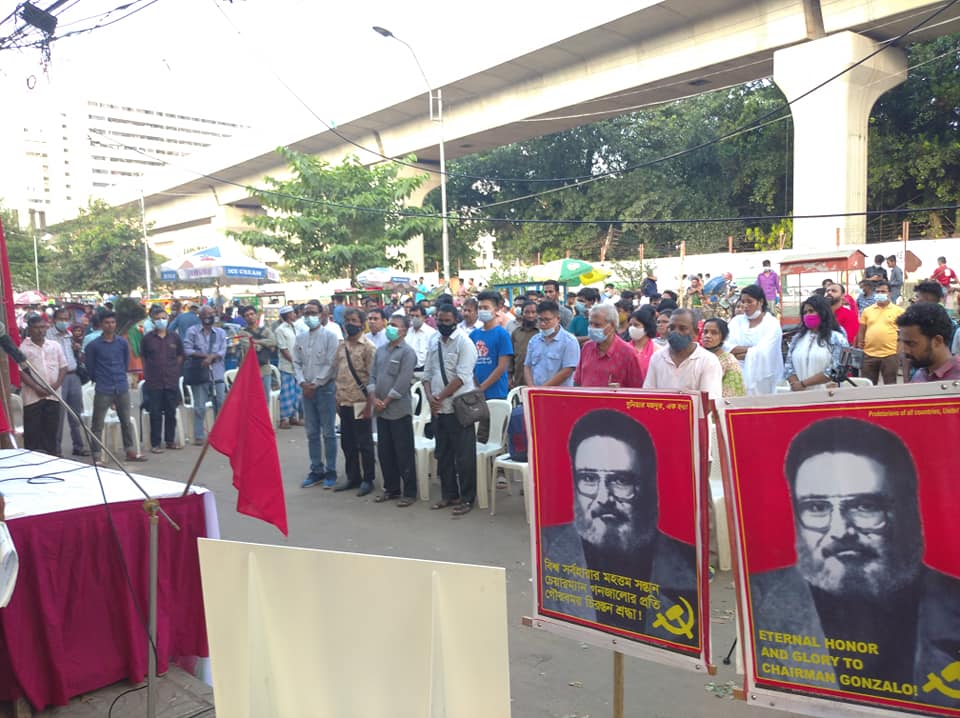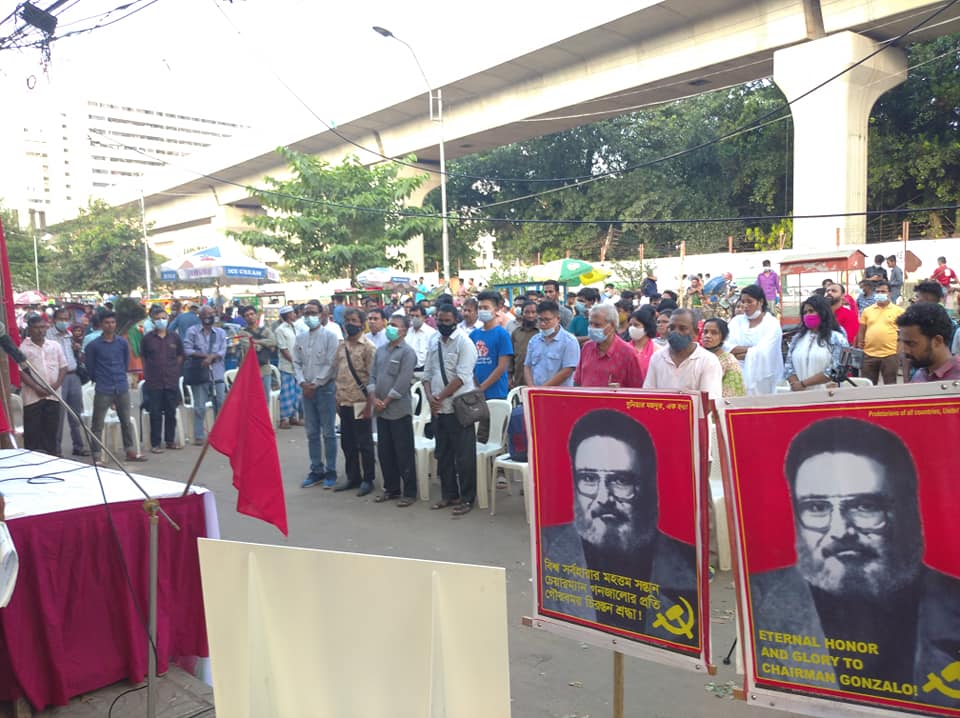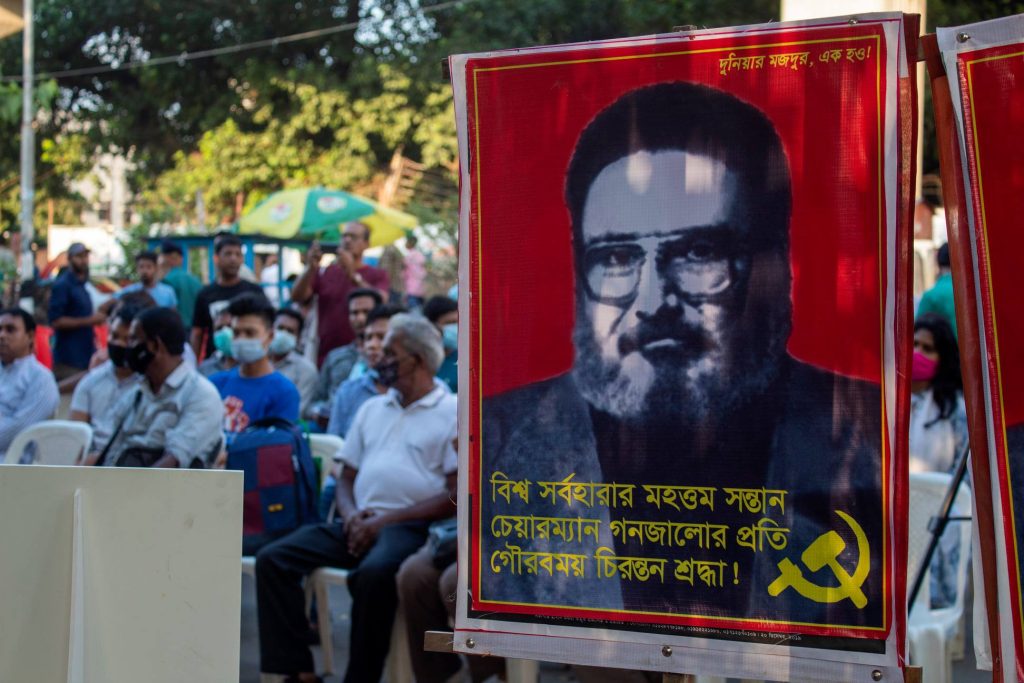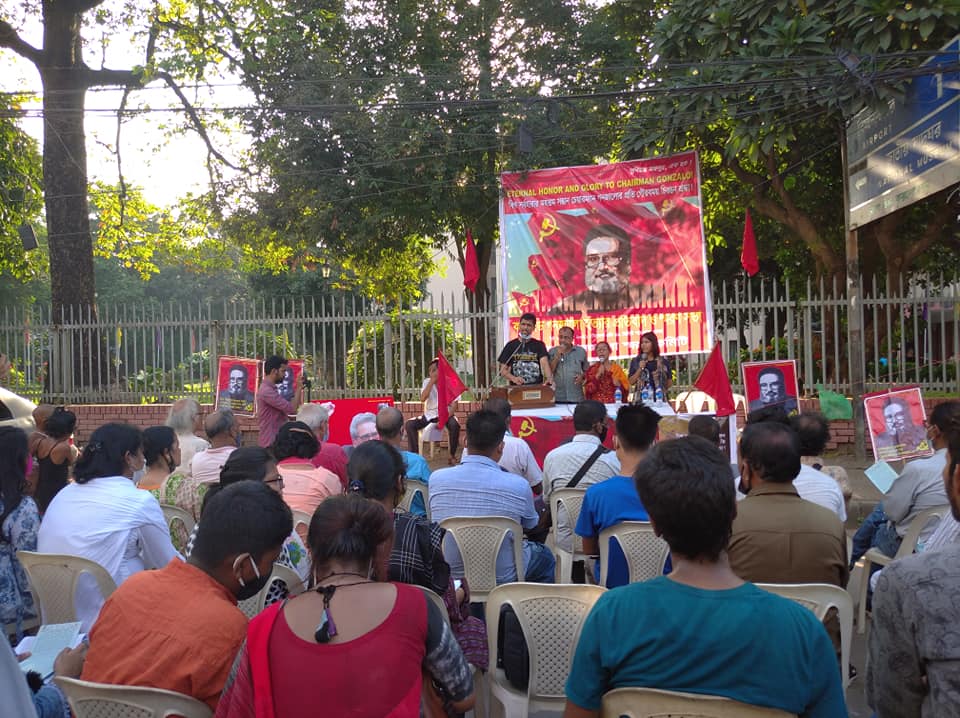 Press relies:
Demonstration to protest the killing of Comrade Gonzalo and Commemoration meeting of Comrade Gonzalo was held in Dhaka, Bangladesh.
Today on 24 September 2021, a procession has been held in Shahbag, Dhaka to protest the killing of Comrade Gonzalo with a demand to bury his body. Prior to the procession, important members of the commemorative committee and representatives of various progressive political parties paid homage to Comrade Gonzalo at the commemoration meeting which started at 3.30 pm. After observing one minute of silence by singing the Communist International and expressing revolutionary greetings (red salute) to Comrade Gonzalo, the presenter of the commemorative meeting, writer-publisher Munir Merashed, read the historical speech of the imprisoned comrade Gonzalo in Bengali. In their discussion, the speakers highlighted the life and aspects of his outlooks of the great Maoist leader Comrade Gonzalo.
The fascist state of Peru assassinated Comrade Gonzalo on September 11 in a plot of US imperialism, ignoring the demands of the people of Peru and the world for his release and saving his life. Fearing that burying Comrade Gonzalo's body could provoke a popular uprising, Peru's "left-wing" fascist government passed a barbaric law in parliament last Friday to creamate Comrade Gonzalo's body.
Protesting against the killing of Comrade Gonzalo in the procession, they demanded immediate burial of Comrade Gonzalo. Convener of the commemorative committee Hasan Fakri presided over the commemoration meeting. Journalist Badal Shah Alam, editor of Khanan newspaper, Farhana Haque Shama, member of the editorial board of Lamppost, Mofizur Rahman Laltu, general secretary of Bivartan Cultural Center, Faizul Hakim, general secretary of National Liberation Council, United Communist League Member Dr. Harunur Rashid, Kawsar Mansur, central member of the Jatio Ganofront, writer Syed Abul Kalam, Biplob Bhattacharya, member of the Central Committee of the Nayaganotantrik Ganomorcha and Masud Khan, president of the Jatio Ganotantrik Ganomancho. Bivartan Cultural Center and Gana Muktir Ganer Dal performed revolutionary songs at the commemoration meeting. At the end of the commemoration meeting, the slogan-oriented protest procession came to an end at Shahbagh after going around Dhaka University.
With thanks,
Masud Khan,
Co-ordinator,
Committee to Commemorate Comrade Gonzalo.